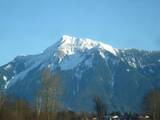 Chilliwack School District No. 33, located at the eastern end of the Fraser Valley within S'olh Temexw, the traditional territory of the Stó:lō people, is one of a few growing school districts in the province. Chilliwack School District covers approximately 1,825 square kilometers including the Chilliwack, Sardis, Vedder, and the surrounding areas of Yarrow, Cultus Lake, Rosedale and Greendale.
The District has twenty elementary schools (kindergarten to grade 6), five middle schools (grades 7 to 9) two secondary schools (grades 10-12) and one middle-secondary school (grades 7-12). In addition, there are 3 alternate schools and a distance learning school. These facilities are attended by more than 14,000 full and part-time students and are served by approximately 1,800 teachers and support staff.
Our Mission Statement
We believe that student literacy, academic achievement and social development are fundamental to everything we do. We believe in a safe, caring, equitable, accountable and collaborative learning and working environment where it is our aim that every student becomes a graduate prepared for opportunities beyond graduation.
Our Motto: "Partners in Learning"
We are proud of our relationships with our education partners including parents, businesses, service clubs and other community based organizations. Community support is evident through our Work Experience and Apprenticeship programs, bursaries, scholarships and community representation on various school district committees.
Our objective is to continue to improve and to respond well to the future needs of our students and community.