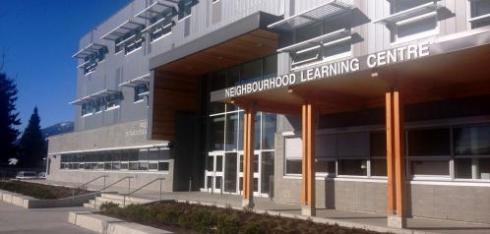 The Neighbourhood Learning Centre (NLC) is located at 46361 Yale Road, in the Chilliwack Secondary School (CSS) campus. The bright, welcoming space opens the mind to endless possibilities for community events and educational opportunities.
With audio/visual equipment in each room, the site is perfectly situated to meet the unique needs that were part of the original vision and design.
The NLC is over 1500 m2 (16,140 sqft) of space and houses classrooms, a conference room, the Alumni Hall, the Indigenous Learning Centre and multiple offices for SD33 staff and our Community Partners.
All NLC rooms are equipped with projectors/sound systems adaptable to most laptops.
Neighbourhood Learning Centre spaces for rent include:
Enjoy the tranquil Courtyard while working or visiting the NLC.
---
Neighbourhood Learning Centre (NLC)
46361 Yale Rd. Chilliwack, BC, Canada V2P 2P8
Phone: 604.701.4978
Fax: 604.701.4977
Email:

eragnyf@fq33.op.pn

ac.cb.33ds@slatner
---