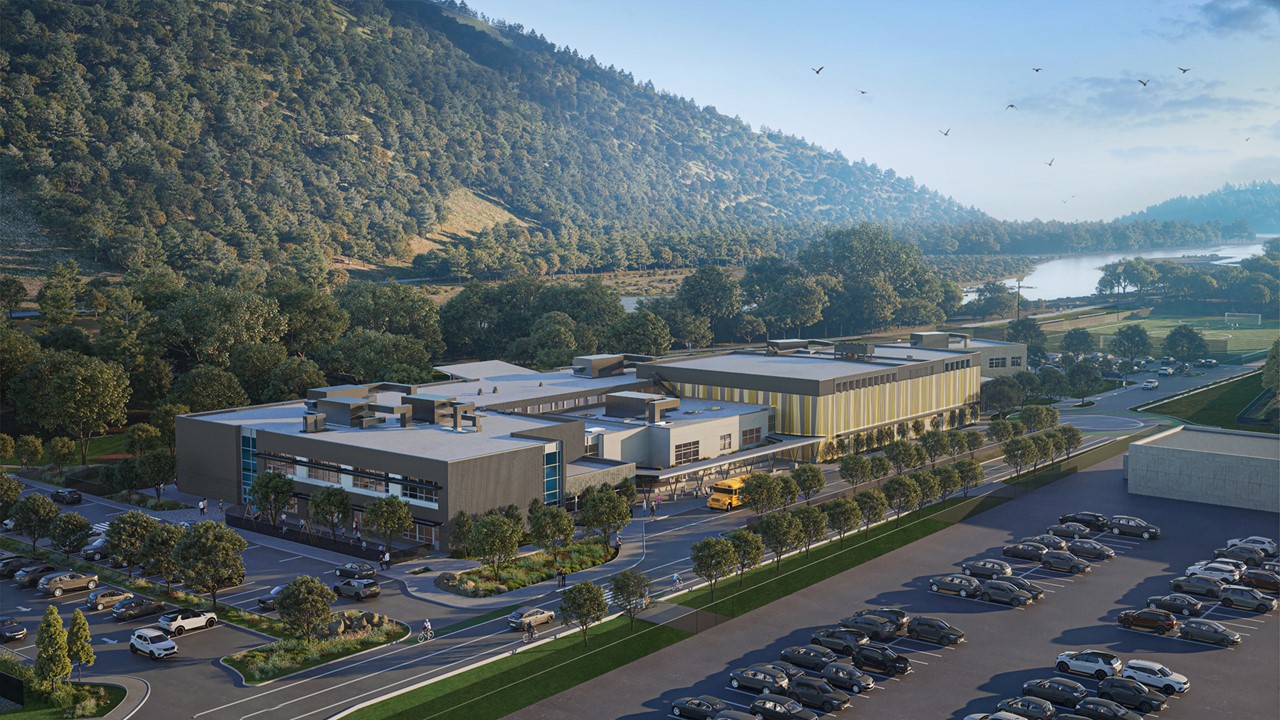 Project Scope:
This project includes the construction of a new two-story school that will provide 930 new student spaces for grades K-8 students and a Neighbourhood Learning Centre (NLC). The new school will be built on property the Chilliwack School District acquired in June 2017, on Tyson Road near the Vedder River. The school will be surrounded by nature, including park space and trails with the Great Blue Heron Nature Reserve nearby. The new school will be built to Leadership in Energy and Environmental Design (LEED) Gold standards.
School Boundary and Catchment Information
After an extensive public consultation period, the school boundary for Stitó:s Lá:lém Totí:lt was approved by the Board of Education on November 9, 2021. 
Estimated Project Value:
$53.6M 
Media Release:
September 17, 2018 - Ministry of Education News Release
Occupancy:
Fall 2022
Website:
Project Updates:
School and Site Renderings February 2021
February 2021
March 2021
April 2021
May 2021
June 2021
September 2021
October 2021
December 2021
Click here to learn how to pronounce Stitó:s Lá:lém Totí:lt