Elections for local school trustees will be held on October 15, 2022, in conjunction with the 2022 BC General Local Election. Local school trustee elections allow the community an important opportunity to choose representatives who will govern by making decisions, guiding policy, and overseeing our valuable investment in public education.
Trustees work with their board and community partners to ensure that all the students within the board's jurisdiction have opportunities to reach their maximum potential. While members of the board act as representatives of their constituency, their primary job is to participate in policy making and strategic planning in the interests of the district's students. Trustees are grounded in creating safe and inclusive learning spaces where all students can be supported to thrive, aligned with the Ministry of Education and Child Care's "Policy for Student Success."
Successful trustees manage to balance their governance role with the representative role, participating in decision-making that benefits the whole board while representing the interests of their constituents.
---
Key Information / Websites:
City of Chilliwack - Elections
BCSTA: What is a School Trustee?
BCSTA: School Trustee Candidate Guide

BCSTA: The Role of Boards and Trustees in BC
School Trustee Election Procedures 
Other resources can be found on the BCSTA website here and
the BC Government website here and here.
Hear from other trustees on why you should run (BCSTA video)
---
Key Dates:
Trustee Candidate Info Session: September 1, 2022 - see below
Nomination Period: August 20, 2022 - September 9, 2022
Declaration of Candidates: September 9, 2022
Pre-campaign Period: July 18, 2022 - September 16, 2022
Campaign Period: September 17, 2022 - October 15, 2022
Advanced Polls: October 5 & October 12, 2022
General Voting Day: October 15, 2022 
BC Government Local Elections Calendar
---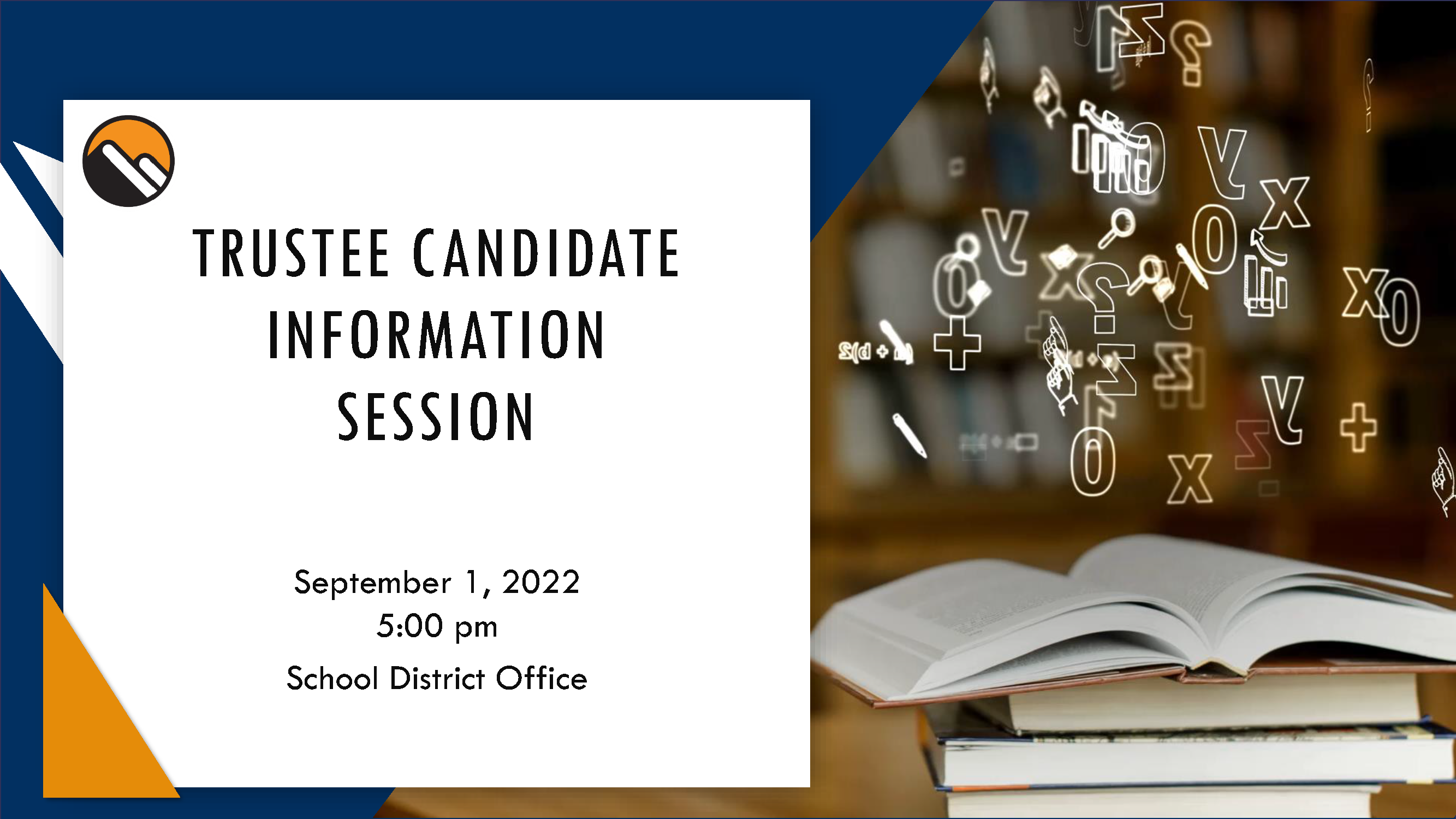 ---