Body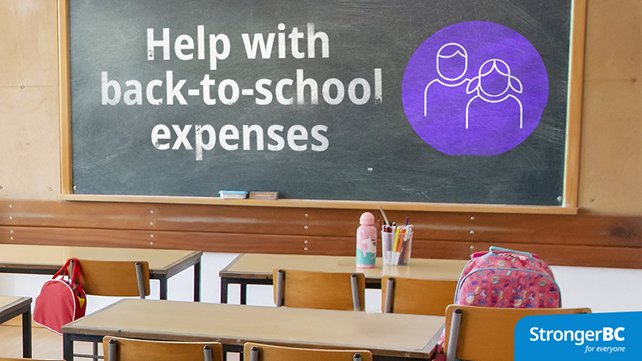 The Provincial government is providing $60 million in one-time funding to school districts in B.C. to help make back-to-school more affordable for students and their families who are struggling with rising costs of living due to global inflation. For the Chilliwack School District, this will result in a one-time allocation of $1.5 million dollars.
The 60-million-dollar funding builds on $55 million in annual funding provided to districts through the Ministry of Education and Child Care's CommunityLINK initiative, which funds breakfast, lunch and snack programs, academic supports, counselling, youth workers and after-school programs.
The school district is committed to consulting with Indigenous rights holders, staff, district and school Parent Advisory Councils (PACs), and other stakeholders to determine how this money can best support the specific needs of families in our district.
To share your thoughts on how these funds can best be used to support our Chilliwack School District families, we invite you to visit https://www.letstalksd33.ca/. LetsTalkSD33 is an online engagement tool where parents, staff, students and community partners, can share ideas and thoughts, contributing to the success of our students.